VULCAN HEALTHCARE TECHNOLOGIES
VULCAN™ is a suite of patented and proprietary human-machine interface systems that are capable of facilitating diagnostics through telecommunications and augmented reality.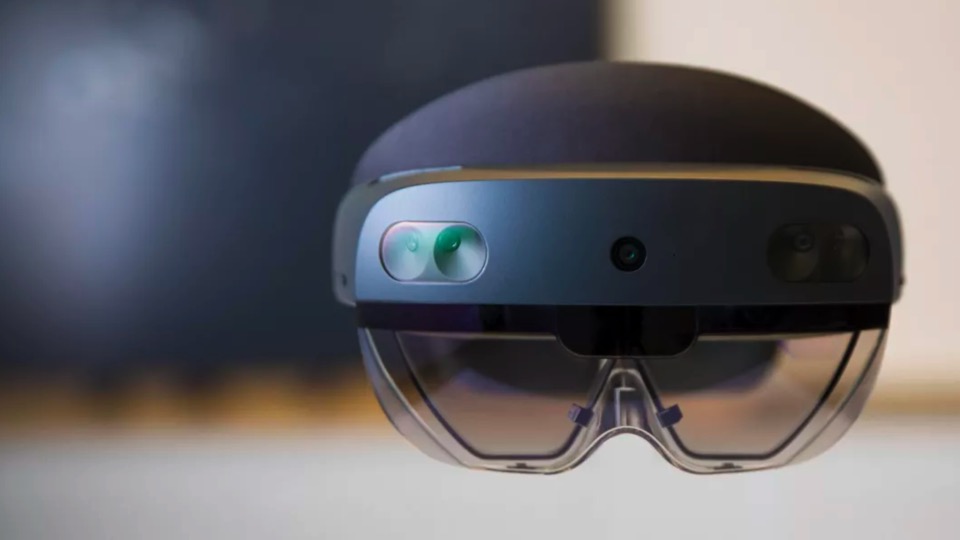 VULCAN Connect™ is a multifaceted remote telemedical solution purposed for the preservation of the human condition. VULCAN Connect™ brings teleguidance to the hands of paramedics, nurses, and other medical personnel where remote expert physicians can synchronously guide and live provide diagnostics. Device operators utilize augmented reality to share their visual view with expert medical professionals from anywhere around the world allowing such experts to provide real-time guidance and patient analysis.
Teleguidance with VULCAN Connect™ allows medical experts to provide preliminary examinations from anywhere around the world without having to be on-site with the patient thereby saving time and unnecessary medical expenses.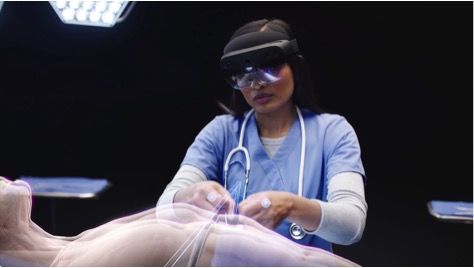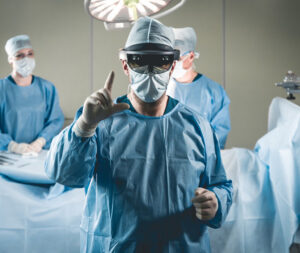 Annotation and File Sharing
VULCAN Connect™ boasts unique annotative capacity, allowing medical professionals to interact with the operator through augmented reality. During the live video chat, experts can draw and write on surfaces within the operator's mixed reality space. Furthermore, the expert and operator have the ability to share files, pictures, and videos within the video chat.
VULCAN™ offers live virtual (AR) and on-screen imaging via ultrasound devices. Paired with wireless or wired ultrasound probes, VULCAN Connect™ empowers inexperienced persons with mobile sonographic capabilities. Through VULCAN Connect™, medical experts can remotely guide operators while simultaneously viewing the ultrasound image from their computers or any smart handheld device.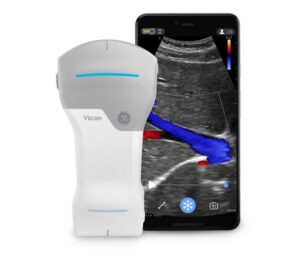 Microsoft HoloLens 2 programmed with VULCAN Connect
Clarius multipurpose scanner package (optional)
HIPAA compliant live video and storage of images and videos
Ongoing VULCAN software enhancements
Comprehensive onboarding services
VULCAN™ is FDA registered as a Class I, 510(k) exempt in the "Instrument, quality assurance, radiologic" category (FDA Registration # 3016544222).
Coming Soon: VULCAN™ Live-Display
VULCAN™ Live-Display is a new solution from the VULCAN™ product line that allows operators to view footage in real-time from within the VULCAN Connect™. For example, VULCAN™ Live-Display will allow Clarius scanner operators to view the sonogram in their mixed reality space, rather than relying on their phone or tablet. This feature is an additional safety measure for ultrasound guided procedures ensuring the utmost safety for patients.
VULCAN™ is Revolutionizing Modern Medicine
Adopting VULCAN Connect™ empowers your team with teleguidance capabilities, linking untrained users in the field to experienced, senior staff worldwide. Utilize this powerful tool to save time, money, and human life in the workplace and beyond.